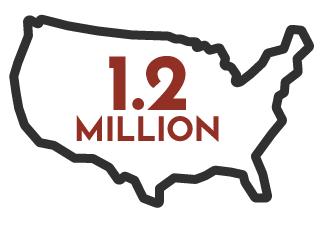 Approximately
1.2 million people
in the U.S. are living with HIV today.
About 13 percent of them (1 in 8)
don't know it and need testing.
received an HIV diagnosis
in the United States and US territories.

were among gay, bisexual and other men who have sex with men.

were among heterosexuals.

were among people who inject drugs.
HIV diagnoses are not evenly distributed across
states and regions. The highest rates of new
diagnoses continue to occur in the South. In 2019,
the rates were 15.6% in the South, 9.9% in the
Northeast, 9.7% in the West, and 7.2% in the Midwest.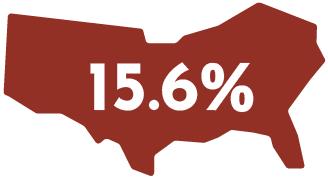 In Mississippi, 19.2 out of every 100,000 adults and adolescents were diagnosed with HIV in 2019.
In 2019, Black/African American individuals
represented 13% of the U.S. population but
accounted for 42% of new HIV diagnoses.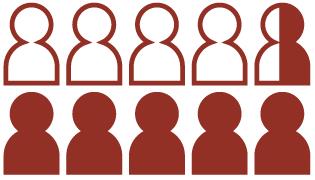 Young people are the most likely to be unaware
of their infection. In 2019, young people aged 13-24 accounted for 21% of all new HIV diagnoses.
In 2019, there were 15,815 deaths among
adults and adolescents with diagnosed HIV in the United States and 6 dependent areas.
These deaths may be due to any cause.
Education can be an effective tool in prevention, especially regarding the U=U concept. Undetectable amounts of HIV in the blood means the virus cannot be transmitted. In other words, daily treatment of HIV can prevent the further spread of the virus. Undetectable = Untransmittable.